Trophy Pro SA
P. O. Box 548
Modimolle, 0510
Limpopo Province
South Africa
+27-84-515-6909



TROPHY COLLECTING: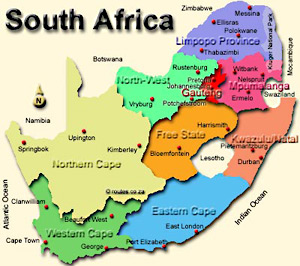 Trophy Pro SA is situated in Limpopo Province and will collect trophies free of charge in the following provinces of The Republic of South Africa:
Limpopo Province

Mpumalanga Province

Gauteng Province

Northern part of Free State Province

Northern part of North-West Province
Trophy Pro SA will also collect trophies free of charge in provinces not listed above on a case by case basis depending on the number of trophies involved in the shipment. Please contact us for quotes on shipments outside of our normal operating area.
As already mentioned, our site is situated in the Limpopo Province of South Africa. This position enables us to collect trophies in all the provinces of South Africa. By requesting your outfitter to contact us as soon as possible after your hunt, will speed up the collecting and processing of your trophies. You are also welcome to contact us before your hunt starts. By doing so, the necessary arrangements for the speedy collecting of your trophies can be made. All relevant documentation will also be requested from your outfitter, while collecting your trophies. All your trophies will be carefully checked in the presence of your outfitter, or his representative. Your trophies, as well as the condition of your trophies will be recorded in our trophy register in, the presence of your outfitter or his representative. We do not accept any responsibility for damage to trophies, due to poor field preparation. Transportation of your trophies will be covered by our insurance to prevent any loss or damage caused by an accident.