PACKING & CRATING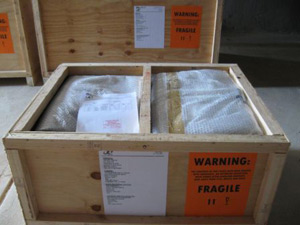 All trophies will be packed and crated in pine wood manufactured crates. All crates are manufactured by us on site. All crates are well strengthened in order to prevent damage to your trophies during the shipping process. Our crates are constructed according to your precise needs to prevent unnecessary volume and size. Unnecessary volume and size will be costly to you as client.
All skulls, horns, hooves, and bones are covered in bubble wrap for extra protection. Skins are packed and sealed in thick plastic bags for best preservation.
Our crates are once again treated with insecticide as an extra measure of prevention.