SHIPPING OF CONSIGNMENT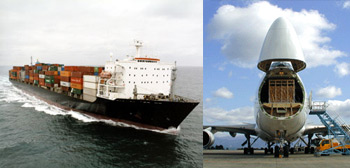 Game trophies can either be shipped by ocean or air freight. Quotes on either method will be submitted on request.
Cost for either option will be calculated once trophies have been crated.
Shipping costs will then be added to the trophy prep invoice so that all costs on the South African side can be covered with one payment.